Bulk Fresh Farm Chicken Table Eggs Brown & White Shell Chicken Eggs. 0682791612 - Pietermaritzburg
Tuesday, 28 January 2020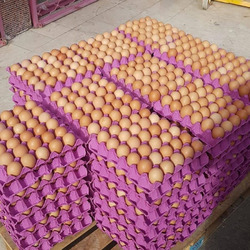 Item details
City:
Pietermaritzburg, KwaZulu-Natal
Contacts

melissazungi

0682791612
Item description
Bulk Farm Fresh Chicken Table Eggs Brown and White Shell Chicken Eggs
Bulk Eggs Straight to you
Medium eggs R300 for a box of 12 trays
Large eggs R350 for a box of 12 trays
Jumbo eggs R400 for a box of 12 trays
Total number of eggs inside one box = 360 eggs
Egg Shelf Life = 3 Months.

Buy egg in bulk and get good discount prices.

Contact us now to place an order.