Miss Vizneth - Pietermaritzburg
Tuesday, 9 April 2019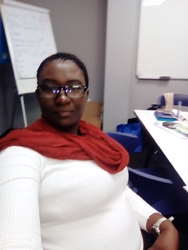 Item details
City:
Pietermaritzburg, KwaZulu-Natal
Contacts

Vizneth

066 198 5605
Item description
Hello everyone I am Vizneth Majozi residing at Pietermaritzburg working at Metropolitan Pietermaritzburg as financial advisor at office no 262 Langalibalele street, Brasfort house, 3rd floor.

I would like to assist everyone who would like to have insurance with Metropolitan you can call me or send an SMS to 066 198 5605 or WhatsApp 072 582 8420.

I would be very happy to assist everyone thank you.