Product And Market Analyst - Pietermaritzburg
Wednesday, 11 July 2018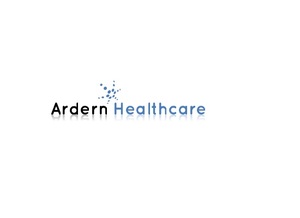 Item details
City:
Pietermaritzburg, KwaZulu-Natal
Contacts

Jake Mason

441618505044
Item description
Ardern Healthcare Limited is a rapidly-growing global specialty medical and pharmaceutical company with a unique combination of businesses focused on delivering the right medicine to the right patient at the right time to improve the quality of people's lives around the world. The company consists of complementary businesses that focus on key areas of global medicine supply: clinical trial, unlicensed and licensed medicines. Our businesses can operate efficiently in a complex global regulatory environment and can ensure that precious medicines are delivered securely and effectively, wherever they are needed throughout the product lifecycle.

Ardern Healthcare Limited is a rapidly growing company that has a great future ahead. To sustain our growth we're always on the lookout for highly motivated, ambitious and committed individuals to join our highly successful team.

ROLE
The main responsibility of this role is to analyse potential product and market opportunities, and to collaboratively develop business proposals based on the undertaken analysis.

The key activities and responsibilities for this role are:

Receive brief from project lead, obtain product information / patient data and other relevant information from the partner company
Research, review and understand the partner company and their challenges (through on-line research and networks)
Research the product and relevant market/s
Analyse and interpret the data from clinical trials, treatment guidelines, patient treatment pathways etc.
Develop knowledge and understanding of the regulatory, healthcare, pharmaceutical and reimbursement environments in the various countries
Understand the Ardern Healthcare Limited business and capabilities of each division to identify and articulate solutions to offer the partner company
Networking with KOL's to gain market insights into treatment protocols
Formulate strategies in collaboration with the following Ardern Healthcare Limited teams: business development, program management, regulatory, medical, supply chain, marketing & sales
Variety of formats and detail to be developed and communicated, including: initial market assessments, sales and patient forecasts and complehensive business plans
Development of business plans and commercial proposals in line with Ardern Healthcare Limited corporate guidelines
Hand-over of the business plan and project to Product Manager/s once the commercial agreement has been signed
Coordinating and updating new business project activities monthly.
Prepare business development (BD) presentations and participate in BD meetings
Maintain up-to-date knowledge of Ardern Healthcare Limited standard operating procedures and policies and ensure compliance at all time

REQUIREMENTS
The successful candidate will have the following:

Demonstrable experience in pharmaceutical industry, within a new business development, product launch or medical marketing type role
Educated to degree level (or equivalent) in a relevant science field
Experience in market and asset analysis relating to medicines
Adaptable and self-motivated, with the ability to work both collaboratively and independently
Ability to work across various therapeutic areas and various markets, preferably within the European or Latin American regions
Resourceful with strong analytical skills, with ability to draw conclusions that are data driven and rationale
Skills: MS office, in particular power point and excel
APPLICATION
If this role is of interest to you please send a recent copy of your CV to us and a member of the Talent Acquisition team will be in touch.